Back
News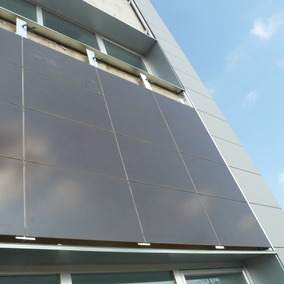 "Cool Tile". The latest contribution to sustainable architecture helps to lower energy bills.
23 feb 2016
KERABEN GRUPO presented a new reflective wall tile called COOLTILE at the CEVISAMA international trade fair – a product that will help to reduce energy bills.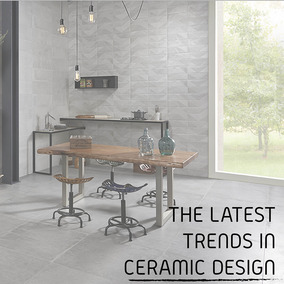 What is to come in ceramic design: 3 inspirational ideas
17 feb 2016
Trendy collections with high aesthetic value that draw their inspiration from ancestral stone, ancient woods, cement, metal and slate. Here, we at the Metropol decode the primary creative lines of our latest ceramic creations, to be presented at Cevisama`16.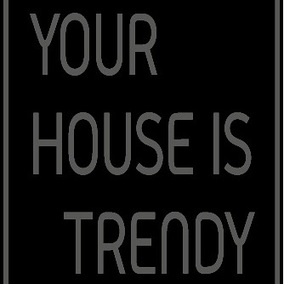 Metropol has undertaken a firm commitment to new trends through its new general catalogue.
13 ene 2016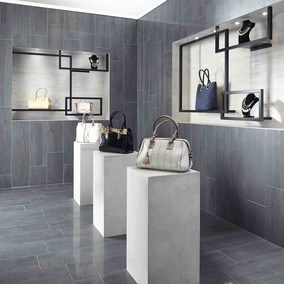 We invite you to discover the latest trends in Interior Design
15 jun 2015
Boutiques, a charming bar for sipping a glass of fine wine, and the reception of a hotel are just some of the new settings dreamt up by Keraben Group's interior design team to present its collections to brilliant effect. The trade-fair-like stand created in Keraben Group's showroom constitutes a whole new approach to showroom displays, with settings conceived to reproduce specific places or living spaces. Directed at the interior design and architectural markets, they have been designed with attention to the finest of details. In total, the stand features 44 different settings covering a surface area of 1,000 m2, showcasing the latest products developed by the company.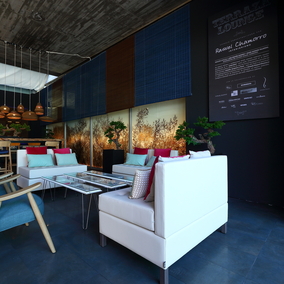 Raquel Chamorro chooses the Future collection by Keraben for her setting at Millesime
15 jun 2015
Millesime Madrid is an umbrella event for two artistic disciplines: gastronomy and interior design. In addition to the presence of leading figures from the world of international haute cuisine, several teams of interior designers and architects developed innovative looking settings for it, with a strong personal hallmark.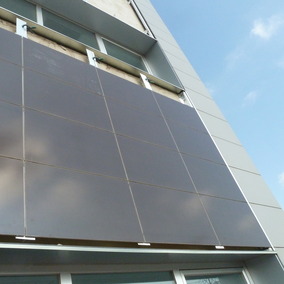 The CIES building in Castellón, a true laboratory of energy efficiency in construction
25 may 2015
The CIES (Centre for Innovation in Energy and Sustainability) building in Castellón city is one of the Living Labs or European laboratories working in real buildings in the Climate–KIC network, aimed at fostering energy efficiency in construction in the frame of the BTA (Building Technologies Accelerator) programme.