Back
News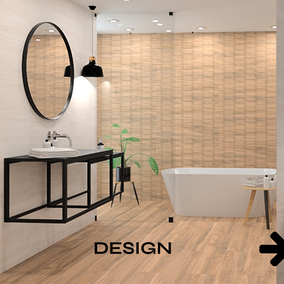 Metropol's 3D online design tool steps up to the next level
13 dic 2021
Metropol has always aimed to offer you the best service and the best tools so you can go one step further and discover your true essence. For this reason, if you were already enjoying creating spaces with our 3D online design tool, you're going to be amazed by our latest version. You are just a click away from discovering the tool's new and improved interface!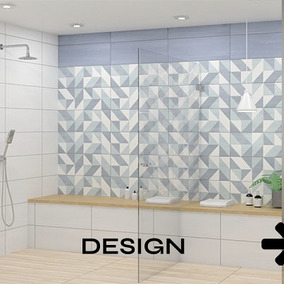 New features on Metropol's 3D online design tool
11 nov 2021
The new product features that were presented at Cersaie 2021 are now available on our 3D online design tool.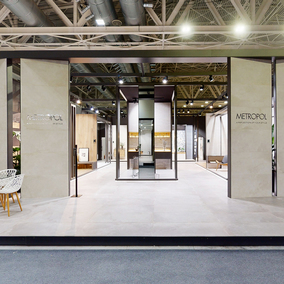 Visit Metropol's virtual stand at Cersaie 2021
18 oct 2021
Discover all the new products that Metropol displayed at Cersaie 2021 through a 360º tour of our stand. A design showroom that, under the creative concept "A Reflection of You", allows visitors to immerse themselves in a memorable sensory experience in which they will see their true selves reflected. Their true essence.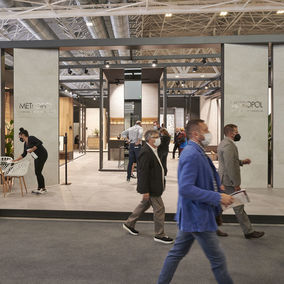 The Keraben Grupo's product is a big hit at Cersaie 2021
04 oct 2021
The Keraben Grupo's stand has received a multitude of visitors during the exhibition, eager to discover its range of ceramics through an innovative stand and under the inspirational legend "A reflection of you". The Keraben Grupo's stand has been hugely popular with buyers from all over the world, who have highlighted the concept of an open stand set up as design showroom, as well as the across-the-range consistency of the company's products.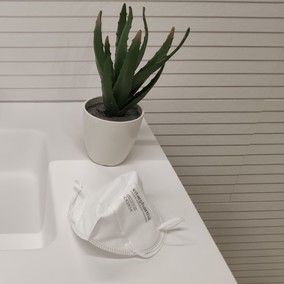 Keraben Grupo will work on the development of ceramic tiles capable of inactivating virus, such as COVID-19, within the VIRUCER Project
17 sep 2021
The paramount importance of hygiene and disinfection for our health has been highlighted by the current COVID-19 virus pandemic. It is for this reason that KERABEN GRUPO has joined efforts with another two partners in the R&D project VIRUCER, which will work on the development of ceramic tiles capable of inactivating virus. In order to achieve an efficient solution to this problem, different ceramic coatings will be tested by KERABEN GRUPO for their virucidal properties.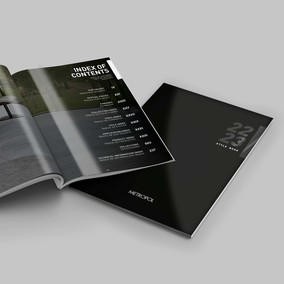 Metropol's new General Catalogue 22/23
13 sep 2021
Metropol's new General Catalogue 2022/23 is now available, demonstrating that we are the creators of a unique, timeless and enduring style.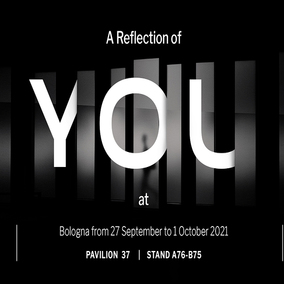 Keraben Grupo shines a light on pieces that reveal people's essence at Cersaie 2021
18 ago 2021
For yet another year, Keraben Grupo is jetting off to Bologna (Italy) to Cersaie, one of the ceramic sector's most prestigious exhibitions. The company is set to present its strong commitment to innovation, design and naturalness through collections that pay tribute to ceramic customisation.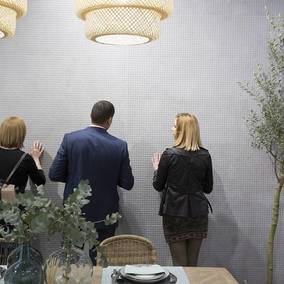 How to create a memorable sales experience
28 jun 2021
With the ubiquity of the Internet in practically every sphere of life, some people may think that going to a physical store has lost its value. Nothing could be further from the truth: we will explain why the in-store experience is now more important than ever. In the big digital era, the sensory has become essential. Some people have long suggested that retail is dead because of the wealth of shopping opportunities to be found in the vast digital realm, but this is a completely mistaken perspective. Today, if there is any area worth putting money on, that area is physical stores. And everything revolves around the experience that these establishments bring to bear.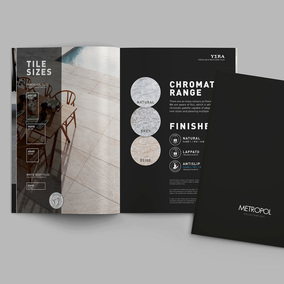 New Product Catalogue 2021 - Trendsetters
17 may 2021
Metropol's catalogue of new products for 2021, known as "Trendsetters", is now available in PDF.