Back
News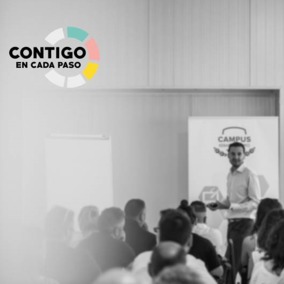 Physical attendance returns to the Keraben Grupo Campus
15 jun 2022
Keraben Grupo, after the forced hiatus imposed by the Covid-19 pandemic, recovers its physical attendance with its "Keraben Grupo Campus". With a revamped image and great news, the company is readying its new edition for next June in its showroom in Nules. The Keraben Grupo Campus encompasses a series of training sessions whose main aim is to offer clients in the traditional channel a refresher training course in the different disciplines that professionals in the Ceramics and Building Materials distribution channel have to master.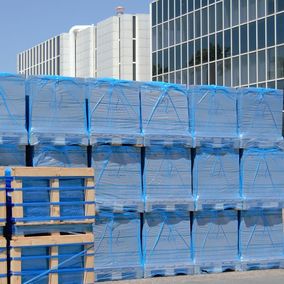 Keraben Grupo enhances the packaging of all its products
03 jun 2022
Little by little, the logistics centre that Keraben Grupo has in Nules will be full of pallets of a characteristic blue colour. This is a new innovative commitment by the company to enhance the packaging of its products and make sure they reach the customer in the best possible condition.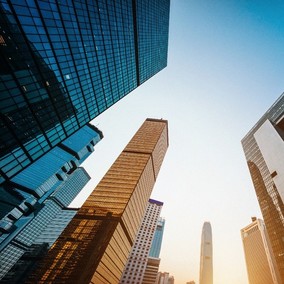 Keraben Grupo will develop photovoltaic ceramic tiles while keeping their aesthetic qualities with FOTO-CER project
12 abr 2022
KERABEN GRUPO is leading the FOTO-CER project, which aims at incorporating photovoltaic properties into buildings' facades by integrating high-transparency and optical-quality devices into their tiled surface.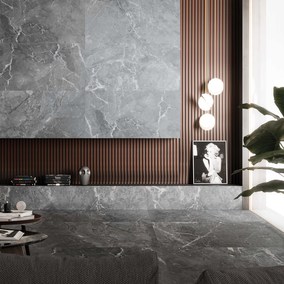 Keraben Grupo will be present at Coverings 2022 to present its new ceramic products
14 mar 2022
This year Keraben Grupo will travel to Coverings 2022, which will be held from 5-8 April in Las Vegas, Nevada (USA). A great global showcase where the company will unveil its ceramic collections for 2022, united by innovation, design and naturalness. A tribute to ceramic customisation and the essence of design. The company will present its extensive catalogue of new products, including its two new marble collections, Idyllic by Keraben and Mystic by Ibero, due to be launched at this event.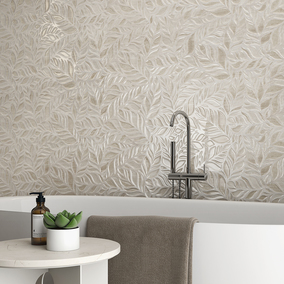 The best tile combination for bathrooms
24 feb 2022
Deciding on tile combinations for a bathroom that reflects your personality and tastes can often be a real challenge. That's why, in this article, we will give you some ideas on how to personalise your bathroom using tiles that provide the perfect combination to suit you.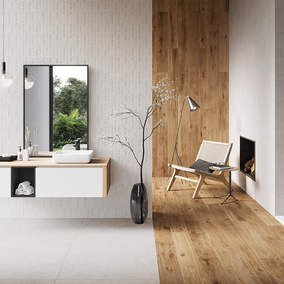 6 interior design trends that will be sweeping the world in 2022
23 dic 2021
Your home should always be a reflection of you and your personality; the place where you feel more comfortable than anywhere else. But when it comes to choosing which interior design style suits you best, you may need a guide to discover the most important home decoration trends and find the one that defines your lifestyle.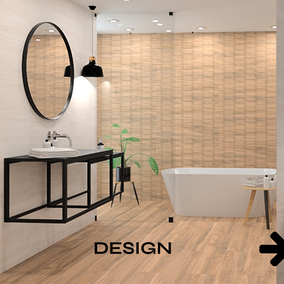 Metropol's 3D online design tool steps up to the next level
13 dic 2021
Metropol has always aimed to offer you the best service and the best tools so you can go one step further and discover your true essence. For this reason, if you were already enjoying creating spaces with our 3D online design tool, you're going to be amazed by our latest version. You are just a click away from discovering the tool's new and improved interface!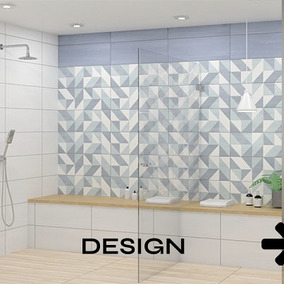 New features on Metropol's 3D online design tool
11 nov 2021
The new product features that were presented at Cersaie 2021 are now available on our 3D online design tool.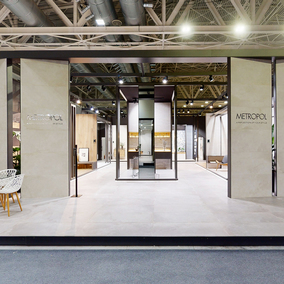 Visit Metropol's virtual stand at Cersaie 2021
18 oct 2021
Discover all the new products that Metropol displayed at Cersaie 2021 through a 360º tour of our stand. A design showroom that, under the creative concept "A Reflection of You", allows visitors to immerse themselves in a memorable sensory experience in which they will see their true selves reflected. Their true essence.