TIMELESS – Rooted in the Mediterranean
With the different designs of each of its tile models, this collection guarantees full realism. Inspired by the oak trees found in Mediterranean woodlands, Timeless brings a modern charm to living spaces, with certain classical influences thanks to its sober designs and colour spectrum, based on oak wood's warm colours. It comes in a 150x24.8cm format in different colours and a Natural or Antislip finish. A collection conspicuous for its resistance and durability.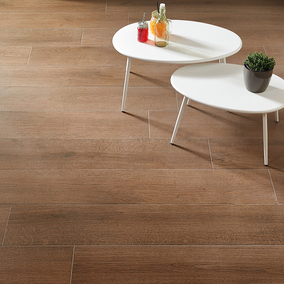 Inspired presents its new 150x75 and 150x37cm floor tile formats in keeping with prevailing trends in architectural design. These maintain the essence of the collection's stone-effect design and contemporary minimalist style. The collection also features a lovely 150x37cm porcelain wall tile model with a geometrical relief pattern and lappato finish. Inspired comes in blanco, gris and crema.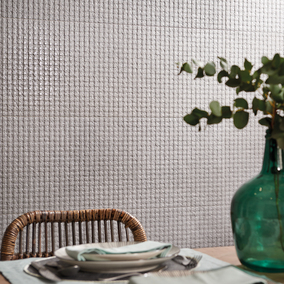 MARBLEOUS – A new take on marble
Marble is a natural material that is never out of fashion. The Marbleous collection faithfully reflects this timeless stone, reinventing it through new relief textures and forms, with sinuous crazing and vertical and horizontal fissures, evoking the days of Ancient Greece.  It comes in one single colour, white, now with a new 30x90cm wall tile format in addition to its existing 40x120cm one.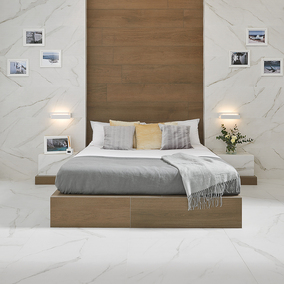 This season, the Shape collection presents new Art and Concept décors for walls and floors. The wall tile models include a 25x70cm one featuring a fine relief pattern and interplay with textures associated with chalk and cement. As for its floor tiles, new decorative models have been developed inspired by vintage cement tiles. All the beauty of small tiles in a 75x75cm format in a collection available in beige, white, grey and now graphite.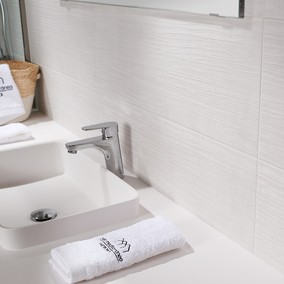 STONEAGE – Hitherto unseen beauty
This collection by Metropol combines the essence of past and present in exquisitely conceived stone-effect tiles. Its designs stand out for their dynamism and natural beauty, with fine veins and subtle contrasts in shade. The wall tiles come in a 30x90cm format and the floor tiles in a 75x75 and 37x75cm format, available in the innovative new Antislip Shoeless PLUS finish, an improved version of a non-slip porcelain tile finish with a honed appearance and extra-silky feel. Stoneage offers a choice of three colours: cream, white and pearl.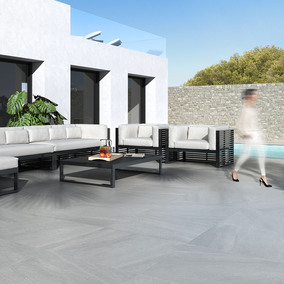 ---