We have maintained the essence and naturalness of the pieces that faithfully recreate a natural appearance, resulting in collections of original and exclusive floor and wall tile – pieces that manage to masterfully combine contemporary style with elegance.
Large-sized rectified pieces, relief decorations, the contrast between sombre colours and an eye-catching variety of tones inspired by the world of fashion – such are the latest trends in decorative ceramics.
THE KERABEN GROUP STAND
Ceramic pieces take on the starring role in carefully designed decoration. A modern loft, a mountain hut, or an office kitchen – these are only some of the spaces that the Metropol interior design team has reproduced exclusively for CEVISAMA 2016. Below you will find the full details.
TRACK, the Metropol collection able to mimic the most irreverent metals.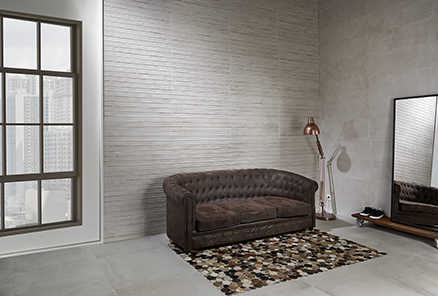 Welcome to a loft with an irreverent ambiance. The TRACK collection, which has drawn inspiration from the look of sheet metal, fits into the most industrial of styles. With smooth metallic tones and energetic relief, the collection reduces the need for other decorative elements, providing the space with a personalised appearance.

ROUTE66, the industrial style at its most elegant.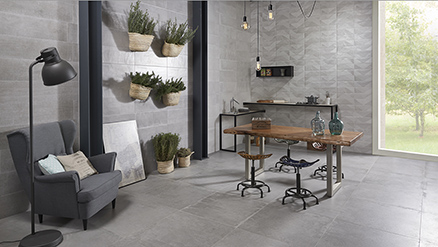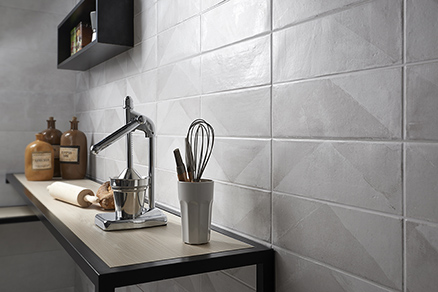 A totally functional office kitchen with its own vertical garden, a place that breaths a notable air of style. ROUTE66, which draws its inspiration from the cement of the mythical American highway, adds warmth and luminosity.
The collection can create an atmosphere of contrasts with its smooth texture appearance. The key elements for setting up such a trendy space are this collection's large-size floor tiles and decorative wall tiles.
WOOD66, a renewed interpretation of nature.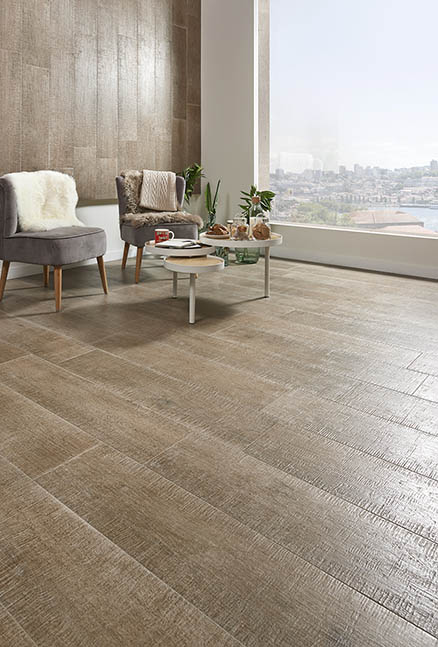 A clear choice for breathing life into this mountain hut. A clean, resistant and easy-to-maintain floor tile. WOOD66 is used to recreate the full natural look of wood, which here assumes the tones of cement to take its place among the latest trends in ceramics.